This site has been developed as a proposed fundraising option for the Zoe Foundation.  This project is not being actively pursued at this time. If you would like to get involved as a project manager for the Tiger Mass Gathering, please contact me – Jason Savage.
and


Run for the Tiger

5K – Fun Run/Walk!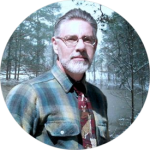 The tiger definitely needs your help. I am personally inviting you to participate in a Guinness World Records event, the Tiger Mass Gathering & 5K Fun Run/Walk. Your participation will enable us to keep moving forward with our efforts to save the tiger before extinction.
My name is Jason Savage, director of the Zoë Foundation, a 501 (c)(3) non-profit whose mission is to help save the tiger. We began our mission in 1985 in Charleston, SC. We incorporated in North Carolina in 2000 and filed for non-profit status with the IRS in 2005. Our EIN is 52-2234212.
This event is a fundraiser for the foundation. Funds will help us continue with our mission objectives. Our initial goal is to focus national attention on the tiger's plight – survival. Let me clarify this event.
The Tiger Mass Gathering is not a group of real tigers. It is a group of people all dressed in tiger costumes. Guinness calls it a Mass Gathering. They actually monitor a record for the largest number of people gathered in tiger costumes. What fun! We want to set that record. A Guinness account representative said they set the minimum at 250 participants. We want 300 like minded individuals to join us to set the record and raise funds for the foundation.
Have you run or walked to support a cause? Anyone can participate. If you haven't done any fundraising before, now is a perfect time to give it a shot. I've tried to make it as easy as possible.
The Mass Gathering is a Guinness World Records Attempt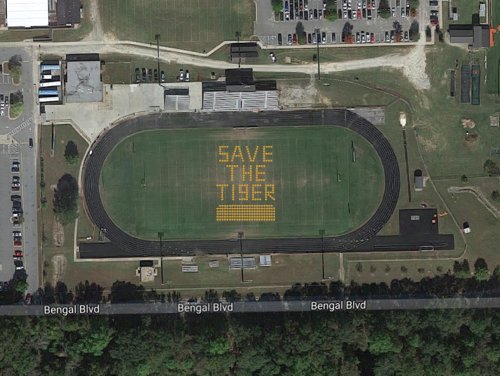 This is going to be more than a simple gathering. Have you ever been in a marching band? We want our 'tigers' to position themselves in a 'Save the Tiger' formation in an open field or stadium. Don't worry, we will have help from a marching band leader and volunteers. We may even use color boards to change letter coloring. It will be fun!
We will have a drone or helicopter take aerial photographs and video. We will make prints and video of the formation available to participants.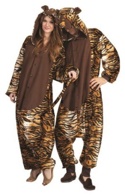 At left is a rendition of how a formation might look when done in a stadium. We will be speaking to local media well before the event. This will focus much needed national attention on the tiger's plight. This event is all about generating publicity so people will be more aware of the tiger's fight for survival. You may think that everyone knows there are less than 4,000 tigers left in the wild, but they don't. We want to help spread the word using a more dramatic approach. With a Guinness Judge on site, this gathering can get national exposure.
Following the Mass Gathering there will be a Run for the Tiger 5K Fun Run/Walk. The course will be USATF certified if some of you runners want to record a time. Timing will be handled by Precision Race. You can run/walk in your tiger costume if you like. There will be no overall or age group awards. This run is for fun. However, you will be running/walking for a very distinctive medallion. You must complete the 5K course to receive this award. Review all your incentives by clicking the button below.
You are the most important person in this endeavor. With your help we can increase awareness about the tiger's plight. I have put together incentives for you and your personal sponsors. I hope the incentives will intrigue you enough to participate in this event. Learn more about this event and peer to peer fundraising by selecting individual pages from Event Details on the Main Menu. Help us make this a monumental success.
That's the magic number that triggers two additional drawings, one for the fundraisers and one for the personal sponsors. Take a look at this!
Participation is Limited

Entrance into this fundraising event will be limited to 300 participants, each pledging to raise a minimum of $200 from personal sponsors. You will be able to set up your own sponsorship page through FirstGiving.


Entrance is by Invitation Only

Much like the Over the Edge rappelling fundraisers where each participant obligates themselves to raise $1,000 for the related cause, we are looking for committed individuals who are concerned about the tiger's survival and helping us promote awareness so more funds can be raised to help. Demonstrating a level of commitment shows me that you really care and will show up to establish the record. I want to select the participants based on their passion for the tiger as well as the record setting event.
Corporate/Business Sponsors
The Tiger Mass Gathering is being produced by TigersTime Studios in conjunction with the Zoe Foundation, a 501(c)(3) non-profit organization. EIN: 52-2234212